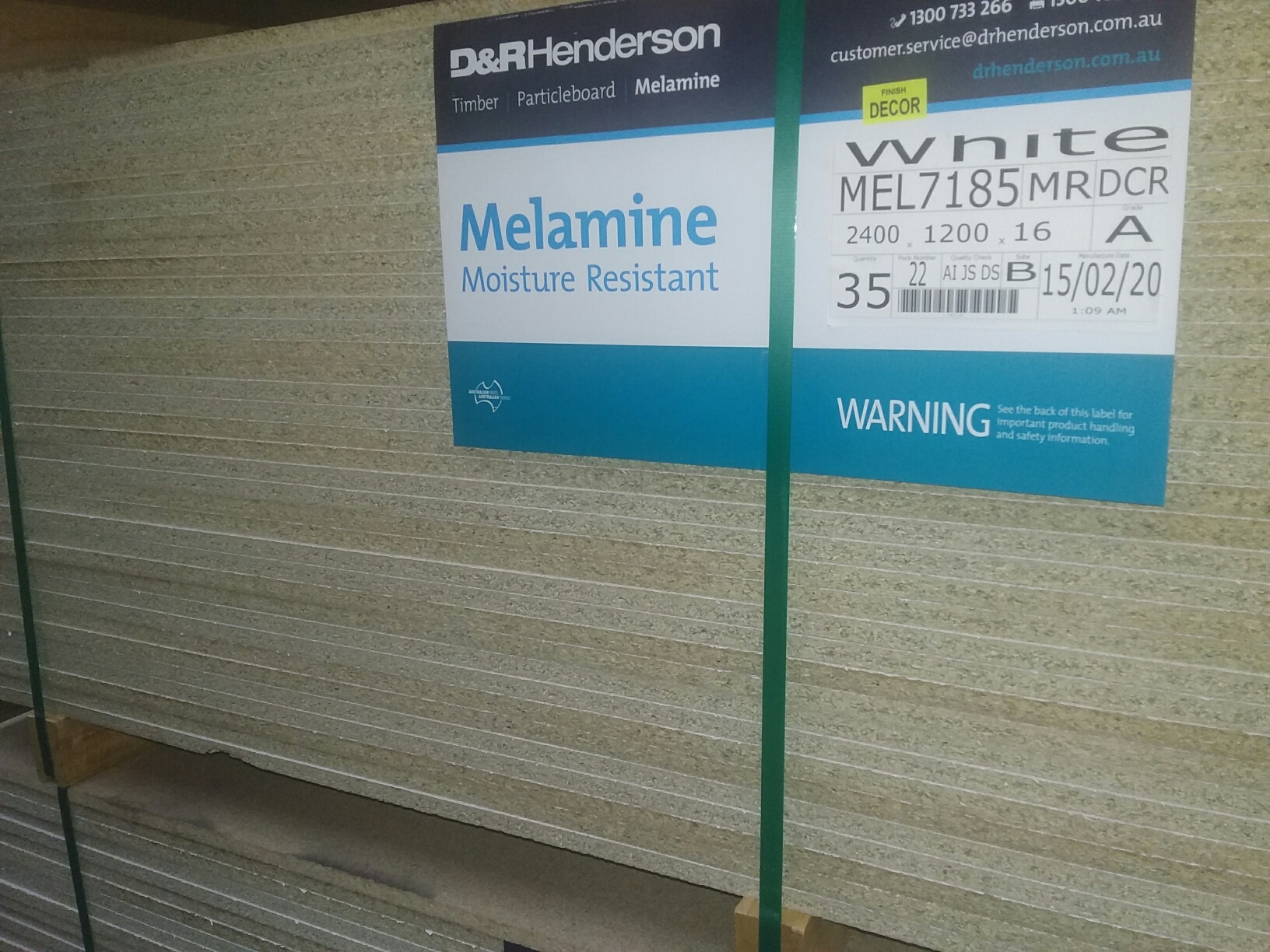 For the best part of 18 months now we have been doing our own research and development to improve the quality of our Whiteboard. Today we use the best clean Radiata chip we can put into our substrate which ultimately provides ease of cutting, without the chipping we use to experience occasionally.
Today's Whiteboard not only cuts better, though we have less bleed through in the paper, cracks and missing paper. Ensuring the Melamine Paper quality is exact as well, we have worked extensively with our primary paper suppliers so you have peace of mind in supplying your customers. We also quality control test it for screw holding ability, and know it exceeds industry standards.
We are also migrating away from non MR board, favouring to offer only Moisture Resistant (MR) substrate, that transition will be finalised in the next month or so.
As you may know Whiteboard is a commodity line, and D&R Henderson sell truckloads of it every year. If you are currently not using us, then give us a go, or ask for a trial sheet, so you can test it for yourself.
We provide multiple sizes, though commonly 2400x1200mm, 2400x1800mm, 3600x1200mm & 3600x1800mm sheet sizes. There are 3 finishes, Satin (super smooth), CTX (slightly textured) and our most popular seller, and lastly Décor (stipple). Please visit our site drhenderson.com.au to find out more.