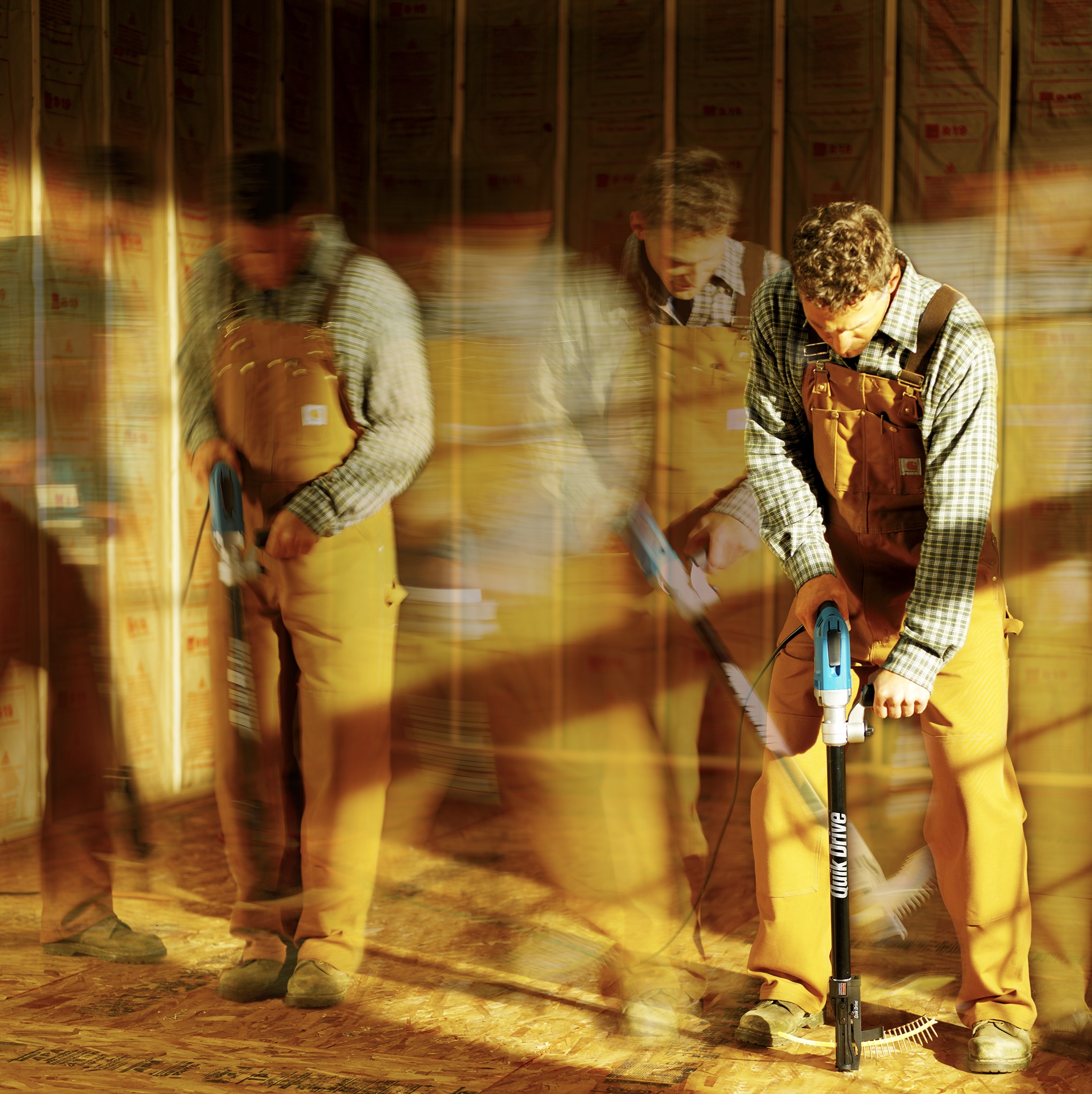 As some of the lock down restrictions get lifted, there is some improved optimism about the future, albeit a slow yet positive turn. That said in the last couple of weeks we have experienced a sense of upsurge with our Flooring. Hopefully this is a sign of some more to come. Most of our customers have been cautiously maintaining enough stock, though demand is creating requests for shorter lead times. Naturally we try to accommodate you where we can.
In latest news we were approached by Simpson Strong Tie, who have an amazing patented system for Laying D&R Henderson Flooring that is amazingly simple. They identified the need to secure Flooring with a more robust technique of using screws, with their Quik Drive® that takes all the back breaking effort out of securing the floor.
D&R Henderson manufacture the Floorboard to code, now using the Quik Drive® it just becomes complementary. Click on the link to the attached flyer called Best Practice Installing Floorboard to I-Joist D R Henderson Web , as an example of how you can communicate it to your Builders, Carpenters or Flooring system providers. Equally we can add your details to the bottom of the flyer, to give you greater peace of mind, and to make your customers aware that it is available.
To find out more about this awesome product visit https://strongtie.com.au/. D&R Henderson is not getting compensated for this, we just believe it is something that complements our T&G Particle Board Flooring. To learn more about the correct installation of flooring visit our site https://drhenderson.com.au/downloads/ to find out more, also contact your D&R Henderson Sales Rep to locate the nearest Flooring Re seller to you.