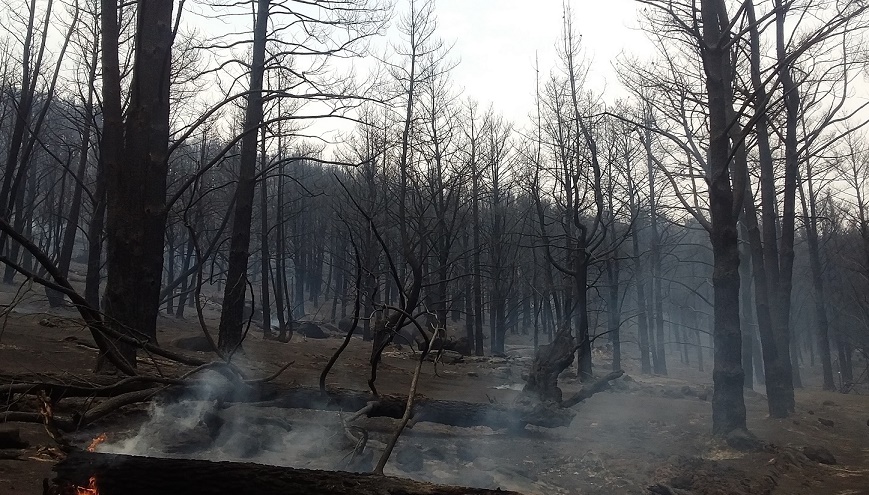 Well what down in history as yet another Bush Fire Crisis earlier this year, it is testament to the ideological paraphrase that Australia is a sunburnt country.
The year started with many fellow Australians losing their homes across northern Victoria and southern New South Wales. A lot of those people impacted were left without shelter, employment and the loss of lives in family or friends. Fortunately in the true Australian spirit an estimated $500 million was donated by the public to help kick start our communities affected.
For many sawmilling companies in these regions they too incurred massive loss. Now 8 months down the track amidst what can only be described as an unprecedented impact with Covid-19, the Bush Fire Crisis is now a seemingly distant memory. Companies like D&R Henderson a major employer in the northern Victorian region has dusted itself off, and is striving to recover as much of the burnt forests it can.
Unfortunately if the burnt trees are not harvested quickly enough, they will spoil and will be rendered completely useless. Even then, burnt logs have lose a lot of their structural properties, and the charred carbonised bark and inner growth can actually do more harm than good in the saw milling process.
Inevitably, the now over cooked log has reduced application, rather than its intended purpose of when we grow it for more structural and aesthetic use. So the race is on like other sawmills in the region to help log these forests, that way we can help nature kick on with new life. More recently D&R Henderson have partnered with ANC Forestry Group in the Corryong region to expedite the logging process.
D&R Henderson manufactures Sawn & Dressed Timber products. The waste from our sawmill is converted into an array of Particleboard Products, like our ever popular Orange Tongue Flooring, along with our White and Coloured Melamine Board.
To find out more about how D&R Henderson is contributing to the economy, take a moment to visit our web site https://drhenderson.com.au and support an Australian owned company and the families of those employed with us.