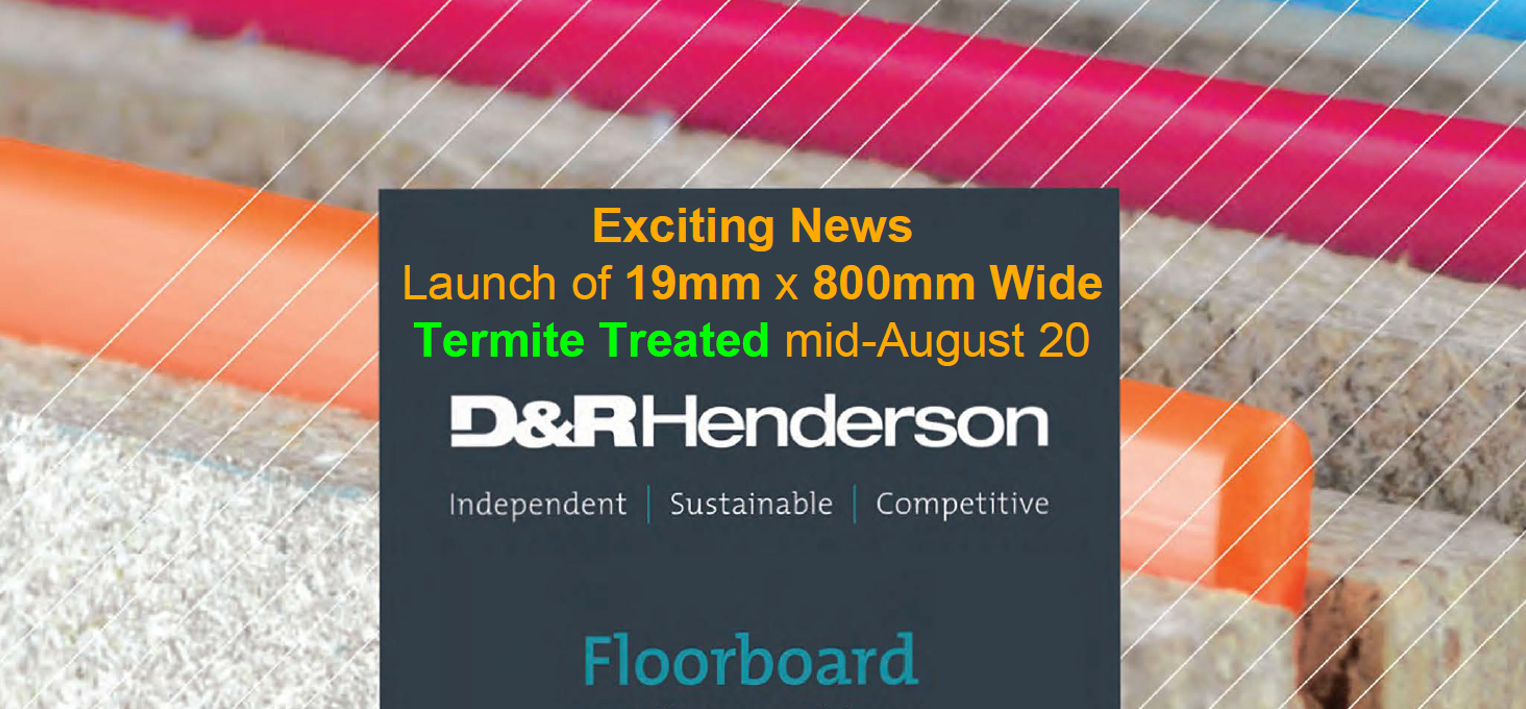 Some exciting news for our customers with the introduction of our new 800mm wide 19mm Termite Treated T&G Particleboard Flooring. Our traditional 900mm Termite product is still with us, though now competes head to head with our oppositions 800mm wide equivalent. That combined with the extended warranty of 5 months, you now have the D&R Henderson favorite Orange Tongue in an easier to lift and handle 800mm wide sheet.
The full sheet size is a 3600x800x19mm floorboard. Pack size remains the same with 36 sheets per pack. All testing has been done, and is scheduled for production in the days ahead, and will be ready for the marketplace to buy mid-August 2020.
We are also ramping up production on our popular range of Flooring products to meet demand as we anticipate some positive uplift for the building sector in the months ahead. Builders if you are not buying our biggest selling Orange Tongue Flooring, ask your Timber Merchant or Truss Manufacturer. Alternatively contact one of our branches and we will point you in the direction of one of our re-sellers.
To find out more about our other Tongue and Groove Particle Board products visit our web site Flooring page.