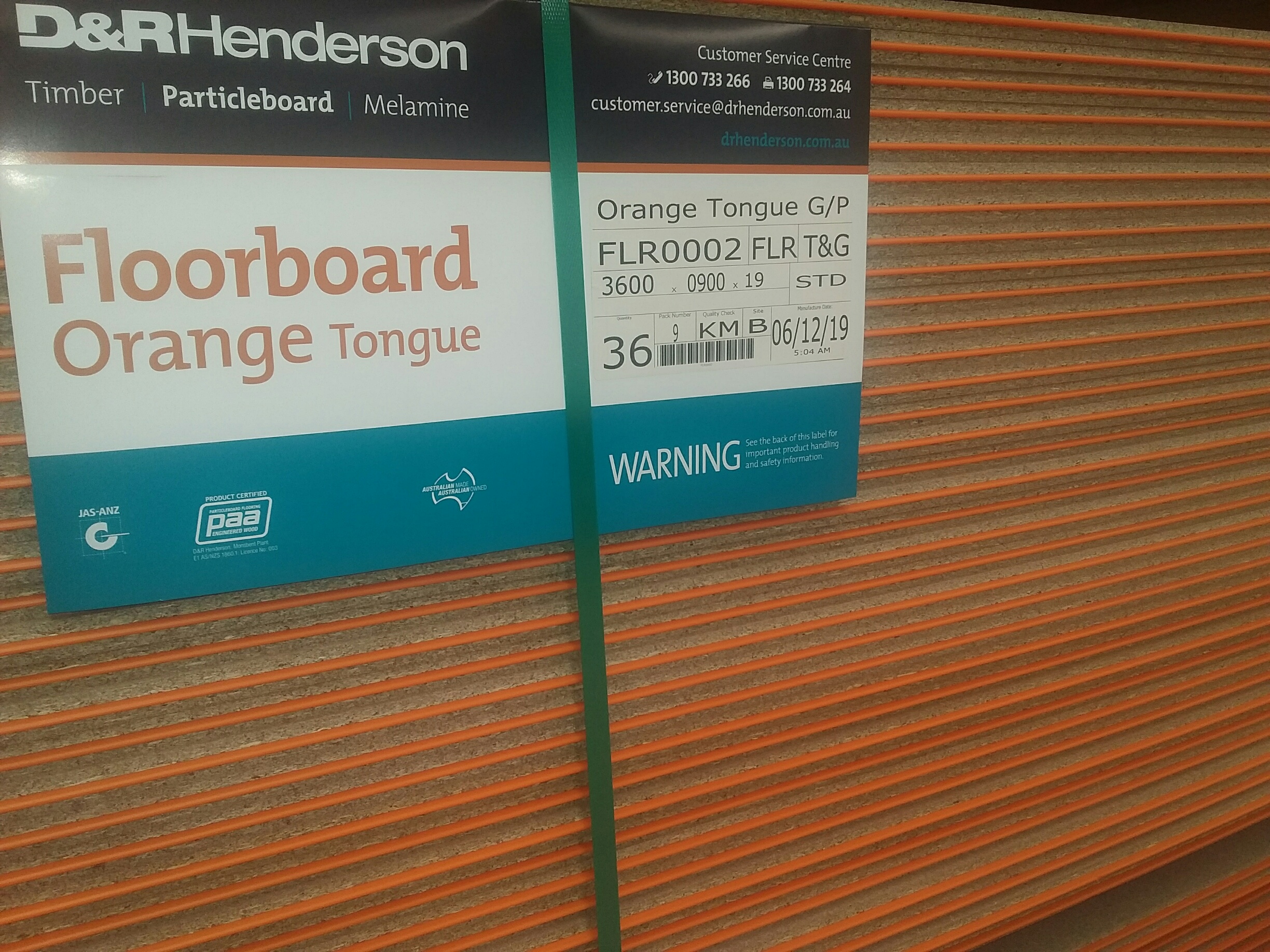 Well what a way to start the year, so many fellow Australians suffer personal loss during the bush fire crisis. D&R Henderson equally incurred loss in a couple of our Pine plantations, so we feel some of your suffering. That said we are trying to rebuild our log supplies so we can get ready for a busy year ahead.
Today we wanted to share some information on our Particle Board Flooring which is a premium product, produced for multi-level and townhouse construction as sheet flooring. It is tongue and grooved for easy installation and engineered to withstand the tough Australian elements while the building is constructed. Additional wax is injected throughout the Floorboard, so any new saw cut edges will still maintain robust water resistant properties.
Floorboard is produced on a committed line, whose only function is to produce particleboard flooring, reducing variation in manufacturing conditions and product performance. Our T&G Flooring comes in three thicknesses and is available as General Purpose or Termite Treated. We still make a 900mm or 800mm wide flooring as well, for those that are accustomed to the size. Please visit our site drhenderson.com.au to find out more.