Our Bendy Plywood, also known as Flexible Plywood, has the ability to curve and/or bend around very tight radius.
It is very versatile and can be used for a wide range of applications including:
Reception Counters
Columns
Furniture
Desks
Bar Counters
General Shop-fitting
There is a preferential direction for bending Bendy Plywood panels to obtain an optimum bending radius. We recommend performing a preliminary test to reveal the preferred bending direction before using the panels.
Good bending results can be obtained by wetting the faces of the panel beforehand.
A smooth and progressive bending is imperative to limit the possible risk of breaking.
Tight nailing, not only following the bending, but also following the straight edges of the panels is essential.
A thicker panel can be produced by laminating together several thin panels onto a template.
Our Bendy Plywood is intended for use in dry interior environments. They are not designed for use in construction as a structural panels.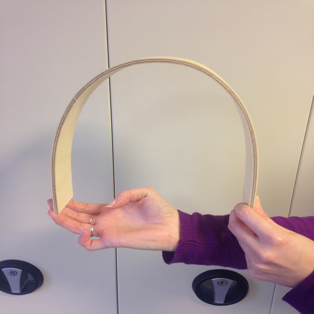 Glue Type
Interior E1 (European Classification)
Thicknesses
Sizes
2440×1220 (Long Grain Panels) which bend along the length of the sheet.
1220×2440 (Short Grain Panels) which bend along the width of the sheet.
PEFC and FSC certified panels are available.
As a minimum, all our wood products come from third party certified legal sources.